Billing Management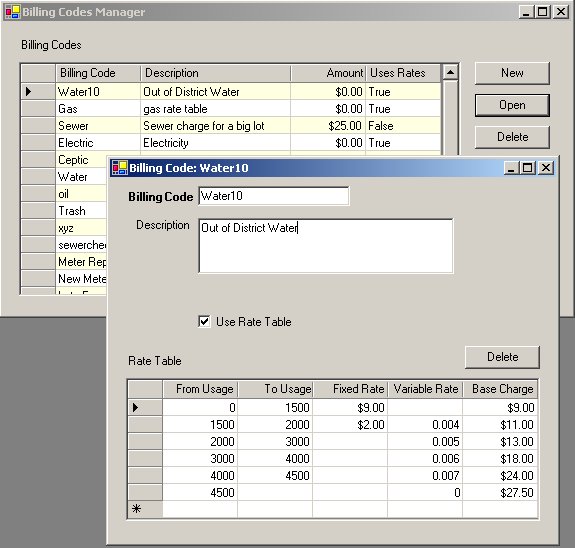 Create your own billing codes and rates
Rates can easily include surcharge for over-usage of water.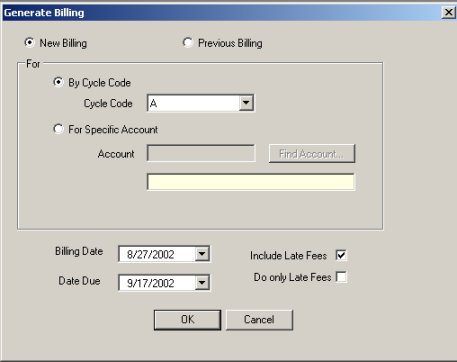 Generate Billing for a specific billing cycle...
Or bill a single account.
All debits and credits since previous bill will be included.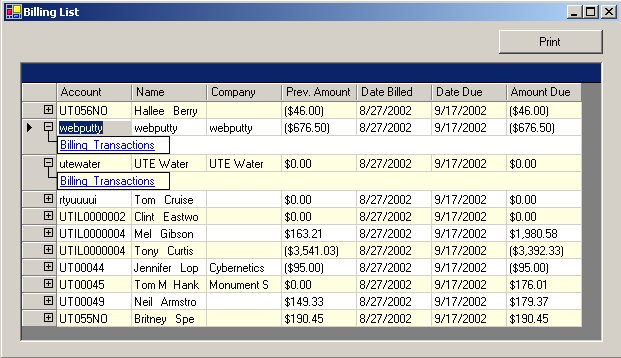 Once generated, bills can be examined for details in a multi-level grid.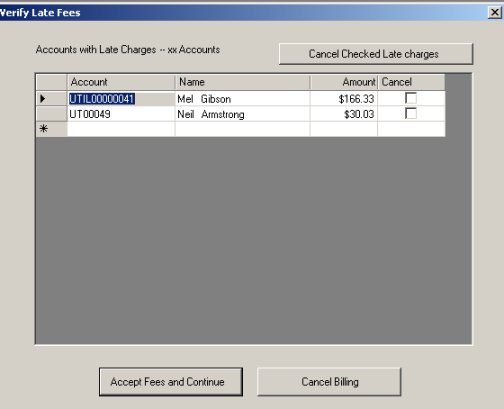 Late fees are automatically calculated,
but you have the option to cancel them for those special customers.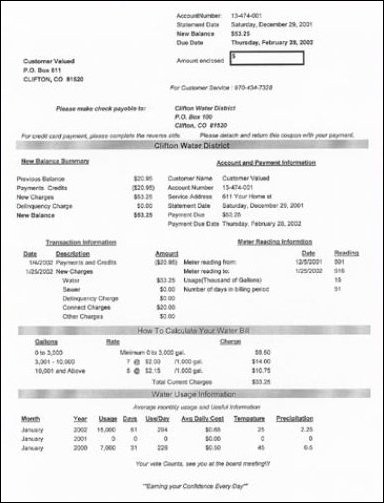 Finally the bills can be printed in your standard or customized form.
Several standard forms are available to choose from.
© Copyright Pinnacle ProSystems 2010 | All Rights Reserved